business develops
when people connect
Probiznet does creative encounters between people, business and
companies, where the focus is future-oriented business benefit,
exchange of expertise and employment engagement.

Our base is Stockholm and Växjö, but our working field is global.

In October 2017 we visit Hong Kong and Shanghai. We was hosted by Swedish and domestic companies and also participate in various events. We also catcht up with and enjoy the oriental culture. Are you curious to know more about this trip, please contact us
In March 2019, we will arrange a trip to San Francisco and Silicon Valley with a focus on HRTech, Human Resours Management and TEAL organizations.
We plan to visits LinkedIn, Workday, SuccessFactor, Google to name some of the world-leading companies that are trend-generating and exciting from a HR perspective. We also going to visit Stanford University and the Institute for the Future and have som networks with HR managers from CA. If you are interested to know more, please contact us.
Probiznet have arranged trips to San Francisco and Silicon Valley since 2014. If you want to establish yourself and your business in this region, or find angel investors for your business idea, we have a large network and can advise you and also convey incubator sites and pitch events. Want to know more? Contact us.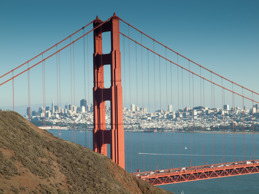 San Francisco and
Silicon Valley 2016
Inspiration and network trip in collaboration with the Information Engineering Center (IEC) in the Linnaeus region.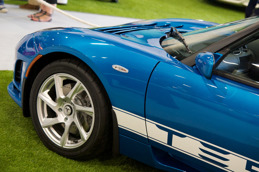 Motor Show IAA Cars in
Sept 2015 Frankfurt
Miljöfordon Syd is one of Swedens´s most wellplanted company with a focus on sustainable development of vehicles. Along with Probiznet they offer a unique four days trip to the biggest car show, held in Frankfurt in Gemany.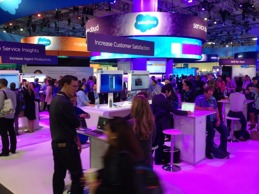 Successful trip to Silicon Valley and Dreamforce event 2014
Computer Society in Sweden has for many years been responsible for popular trips to the United States for the exchange of experience and business contacts. Probiznet got the honorable commission to arrange the trip for the 24 participants. We visit great companies like Tesla Motors, LinkeIn, Prezi, Institute for the Future and Google. For two days we also participated in the Dreamforce Event.
I hired a consultant from Probiznet as my management team and advisors, instigator and inspiration when it comes to business and skills development. We are in an expansive growth within water treatment that has implemented organizational changes in parallel with product development and skills enhancement, and thus able to increase our profitability by several hundred percent. We are very satisfied with Probiznets consulting efforts and look forward to continue a good cooperation in 2017.

Martin Höjer, CEO Aquaexperten
Epost: info@probiznet.se

Office:
HK, Lindhagsg 137, 112 15 Stockholm Videum, Framtidsv 16, 351 96 Växjö

Org.nr: 556926-0085